We think holistically, work proactively and we let strategy drive our solutions. We look ahead, as well as behind, to stay ahead of the curve.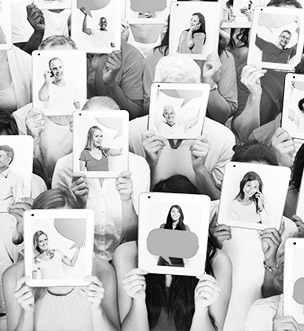 People
Every day we earn trust by valuing the relationships we have with each other, our clients and our vendors. It's more fun that way, too.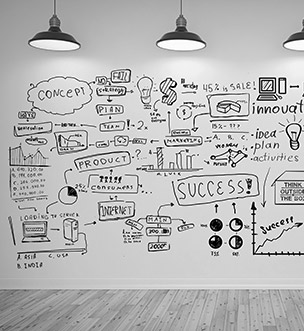 Passion
Our clients count on us to deliver integrated marketing solutions. And we like to make them look good.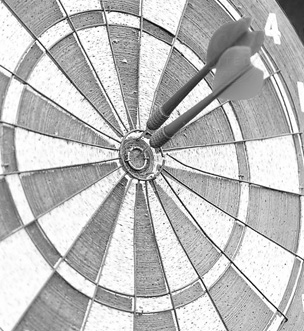 Results
In the end we deliver innovative, well-designed solutions. That's the point, right?
No B Team Here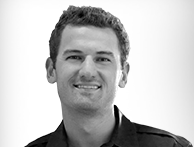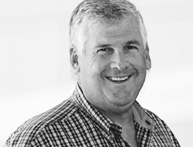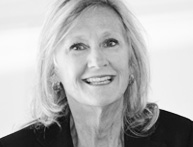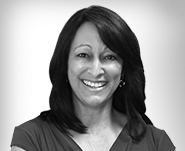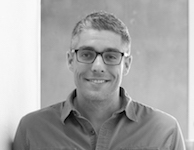 They say an agency is only as good as its people.
We don't know who "they" are, but we like the cut of their jib. Each person on our team is pretty amazing in their own right. But the real magic happens when we come together to solve the stickiest of marketing challenges.
Each of us brings a unique perspective—honed by years of experience—that allows us to uncover those hidden gems of insight that turn brands into household names. And that's a pretty big deal. At least that's what "they" tell us.
Chris Bretschger
Director of Digital Strategy
Christopher is an innovative marketer with over 10 years of experience in digital marketing developing brand building online strategies as well as managing SEO/SEM, analytics and online media. As a digital strategist understanding culture and context is equally important to the content and the channel. Having extensive experience in interactive creative, media as well as Social Media, Christopher enjoys applying both a specialist's understanding and a generalist's application of marketing in a digital world.
Christopher's range of experience stems from having worked for various agencies and clients in a broad base of industries that include working for Mazda North American Operations as their Manager of Online and Social Media, Doner Advertising on Roy's Hawaiian Fusion Cuisine, Mazda and others including West Marine, Jenny Craig, Adidas Golf, Kia, Hyundai and VW.
Prior to joining IMW, Chris worked for Carat Fusion, Denso and Mazda in a variety of Digital Advertising and Social Media positions.
Favorite Quote: Everything can always be done better than it is being done. - Henry Ford
Something you didn't know: Christopher has a passion for racing high performance sailboats.
Peter Bretschger
President & CMO
Peter has a broad range of marketing experience on both the client and agency side. Not only does he serve as strategic council for a variety of companies in varied industries, he serves as the Agency CMO bringing new ideas to light. Gifted in public speaking and training, Peter is often asked to spearhead presentations to management and corporate stakeholders, as well. Peter is an excellent facilitator of our IMW Strategic Summits.
Prior to co-founding IMW, Peter served as a Management Supervisor at Saatchi & Saatchi, where he managed several hi-tech and medical accounts. He also held the position of Marketing Communications Manager for Eastman Kodak over a nine-year period, including seven years in Kodak's International Marketing Group for Asia, Africa and the Middle East.
Favorite Quote: You can't control the wind. You can adjust the sails.
Something you didn't know: Peter and Kari met at Syracuse University when he stopped by an Advertising Club meeting and skipped ballroom dance class.
Kari Bretschger
President & CEO
Kari's career in marketing and advertising spans over 25 years on both coasts – from leading advertising agencies in New York to several Fortune 500 companies in California. With extensive client and agency experience in multiple categories, she co-founded Integrated MarketingWorks in 1992 to provide clients with a complete integrated marketing communications solution serviced by talented communications professionals who are passionate about exceeding our client's expectations.
Today she continues to be passionate about keeping the Agency on top of changing trends in communications and is involved in analyzing businesses and developing strategy. She has a particular passion for nutrition and food marketing and serving our clients.
Prior to starting IMW, Kari worked for Beatrice Hunt-Wesson, Mobil Chemical Company Consumer Products Division and Dancer Fitzgerald Sample, Cunningham & Walsh.
Favorite Quote: Nothing is so bad it's not good for something!
Something you didn't know: Kari knew she wanted to pursue a career in advertising when she was 16.
Liz Wilkins
Senior Vice President, Account Director
Liz provides IMW clients with strategic insights based on over 20 years of agency and corporate experience in the consumer products, food, nutrition and entertainment industries. She manages a talented account management team ensuring that programs are strategically sound and executed on time and on budget.
The programs Liz has managed have incorporated advertising, public relations, social media and promotions and have resulted in solid results in sales and share growth for IMW clients. And while we don't design programs to get awards, it is gratifying to be recognized by our peers.
Prior to working for IMW, Liz worked for Edelman on brands like Nestle's Juicy Juice and for the Walt Disney Co.
Favorite Quote: When you believe in something believe in it all the way, implicitly and unquestionably. - Walt Disney
Something you didn't know: Liz is one of two IMW employees who joined us, left us and returned better than ever.
James Ninness
Associate Creative Director
James hails from San Diego with a diverse background in branding, marketing, advertising, and writing. He has worked with clients all over the map, from United Healthcare to Yamaha to FUTEK (which allows him to brag that he has worked for products currently on Mars—you should ask him about that) and many, many more. His unique copywriting style and concepting skills are evident in the newest work on DENSO, Champion Equipment, Equator and The Flower Fields.
Before IMW, James was a Senior Copywriter , where he developed content, copy, and creative for a wide list of clientele. James has developed copy standards for the agency as well as their clients, and was a part of the team that brought home his first ADDY Award for their branding video, "Your Thing is Our Thing."
Favorite Quote: Jump off the cliff and build your wings on the way down. - Ray Bradbury
Something you didn't know: James loves his two dogs and has named them after on one of his favorite films: Tombstone. His last two dogs were Doc Holiday and Huckleberry.