April 29, 2019
No matter what you call them, swag, tchotchkes, or promotional products, logo'd items represent a marketing tool with one of the lowest costs per impression, all while providing real-world engagement in an increasingly digital environment.
Promotional products and branded apparel have a nearly unrivaled ability to make your audience feel good about your brand. With the average life span of a promotional item at 6+ months, it's no wonder that a recent study by the Promotional Products Association International shows 82 percent of people who received a promotional product had a more favorable impression of the advertiser after receiving the product. What's more, adding a promotional product to the media mix increases the effectiveness of other media by up to 44 percent!
Here are five ways to make your swag work for your brand.
1. Make It Useful
Live one-on-one engagement is the only form of advertising that can't be closed, blocked or ignored. Commemorate that touchpoint with strategically selected swag. Capture the interest of potential customers with promotional items that personify your brand. The recall rate for promotional products is as high as 85%. There is something unique about receiving a physical item that you can touch, feel, and actually use, that far exceeds the impact of a conversation alone. The key is for the item to be useful, fun or on-trend. Usefulness is the #1 reason sited for keeping a promotional item.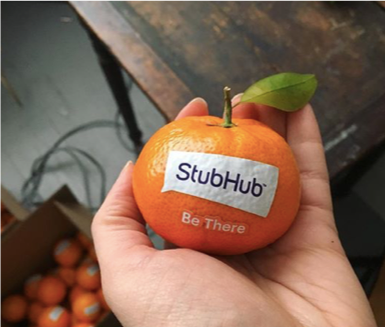 2. Create Brand Ambassadors with Cool Gear
When someone wears your branded apparel item it's an immediate endorsement of the brand. The best approach is subtlety, make the item feel limited. No one likes to feel like a walking billboard. This is where a creative brainstorm session comes into play. Go beyond the standard t-shirt and consider gear that will excite fans. Check out these custom leggings that IMW created for a health & wellness campaign. The logo presence was minimal, but the impact was huge. Consumers asked if they could buy them online.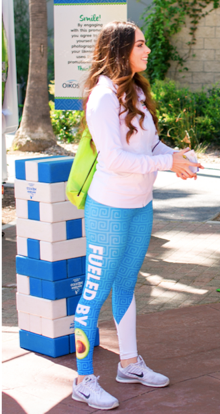 3. Reward Brand Loyalty
Everyone loves to be acknowledged. Surprise and delight existing customers with a commemorative thank you gift to reward them for their loyalty. Promotional products serve as a sales aid that drives a message home even after a sale is closed. Customers that receive branded gifts report that 79% would be likely to do business with the company again.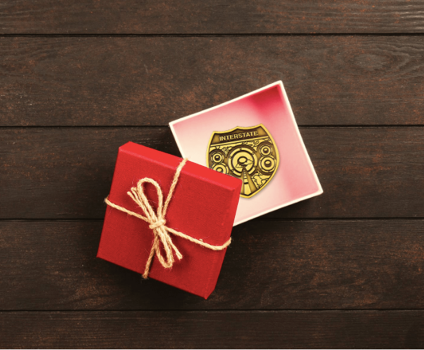 4. Get Leads in Exchange for Higher Value Swag
The more targeted the branded item the better. Consumers are willing to provide their contact information for the right premium. Make it commemorative by including the city or year. Outfit prospective fans with the latest branded gadgets. Top trending items include phone pop sockets, Bluetooth headphones, and wireless battery chargers. About half of consumers (56%) said their impression of the company improved after receiving a branded promotional gift.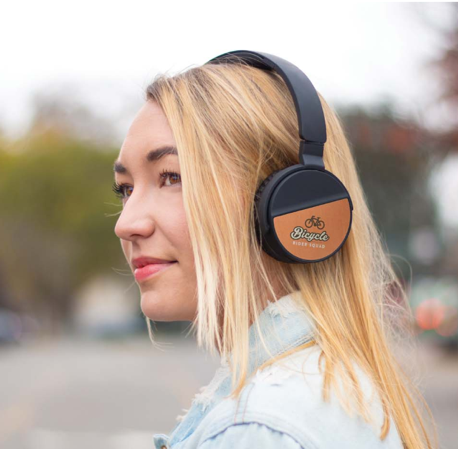 5. Grow Brand Fans from Within
Your workforce and current clients are the most important targets to reach with thoughtful swag. Show you care about them while exposing your brand to a wider audience. Travel gear and executive bags make for valued branded items. Thermal drinkware is both eco-friendly and useful. High capacity USBs remind colleagues that you have their back. The key is to select items that communicate your brand essence.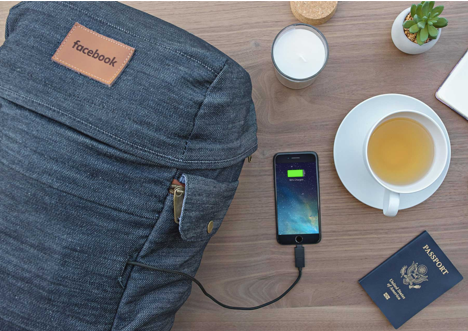 Promotional products have staying power. The average life span of a branded tote bag is six months, creating 3,300 impressions. The best marketers use all the available tools in their toolbox to build on the strengths of each channel. The right promotional products boost engagement, create lasting memories, and can ignite brand recognition and awareness.
Source: 2017 PPAI Consumer Study