We were integrated thinkers before integrated marketing was trending.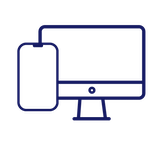 Digital / Technology
We are card-carrying members of the tech revolution. We live and breathe this stuff. We develop, we optimize, we analyze, we manage. Any device, any time. But we never lose sight of the human element—the strategy behind the science. Every pixel we push has a purpose. If it doesn't build your brand, drive new leads or help you achieve your goals, we won't do it.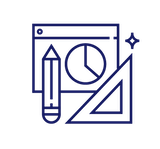 Creative Services
Great creative stirs the soul. It agitates, evokes, rallies, tugs, encourages, compels. It starts with an insight and finishes with a twist. A spark that excites our emotions and forces us to react. Whether it's a beautiful image or a quippy line, the target is always the same—the heart. People don't think their way into a new car or a pair of shoes. They need to be moved. Let's go.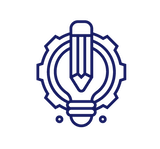 Brand Strategy
People don't wake up caring about your company. They need a reason to care. And it better be a good one. So what's yours? We can help you figure it out. We'll dig deep into your culture, your customers and just about everything else that makes you tick. We'll uncover your story. And we'll make it juicy. So people will care. And keep coming back for more.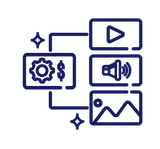 Media
You don't sell to demographics or DMAs. You sell to people. And they are not necessarily waiting for your message. So you need to find them when they are most receptive. They'll listen to you talk about tacos when they're searching recipes. They may not when they're watching a movie with the kids. Fortunately, we know who's doing what. And when. And where. And probably why. Don't you want to know too?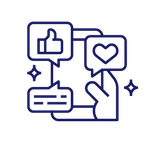 Social Media Marketing
The first step is recognizing that social media marketing is not a luxury; it's a necessity in today's world. The second step is aligning yourself with a team that is committed to your success. Known for their dedication to service, our team of experienced social media marketers will align social media strategies with your overall goals. Through Facebook, Twitter, Instagram, etc. we are able to translate your marketing strategies into the daily lives of your customer, and potential customers.
Posting

24/7 Listening & Monitoring

Audit and Profile Management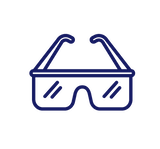 Experiential Marketing
Directly engage with consumers, invite and encourage them to participate in the evolution of a brand or a brand experience. Rather than looking at consumers as passive receivers of messages, we believe that consumers should be actively involved in the production and co-creation of marketing programs, developing a relationship with the brand.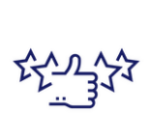 Reputation Management
A good reputation is more valuable than money; a good online reputation is going to make you money. In the confusing world of online review channels – we have the map. From hotels, to restaurants, to spas (and everything in between) your customers are sharing their feedback online. We have the tried and true method to work alongside your management and operation teams to listen, craft responses and even work to remove unwarranted reviews.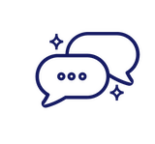 Public Relations
We live in a noisy world. The chatter is endless. How do you make sense of it all? You start by listening. You figure out whose voices have the most influence. And then you act. You nudge the conversation. You amplify the good. And quiet the not-so-good. You use all the tools at your disposal—social media, press, events and more—to keep the focus on what makes you amazing. You rest easy. And then we wake up and do it all over again the next day.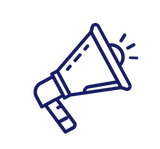 Promotions
Sometimes you just have to ask for the sale. This is no time to be coy. Be honest. Make your offer. But make it worth their while. Because someone else is always around the corner, waiting to steal your customer. Don't let them do it. Let's work together and craft the perfect promotion. We know what works, because we've done this a few dozen times before. And created a few thousand happy customers in the process. You like happy customers, don't you?