Website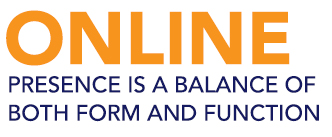 We live is a world where people are spending most of their day online. More consumers are making their purchase decisions based on online research, and your site is becoming the first touch point users have with your brands, product and/or service.
The look, feel, tone and usability of your site are crucial to driving the sale of products and services making your site an extension of the sales team. And it's important that the site is set up so that we can tie the results to your ROI.
In order to deliver the proper user experience, online is a balance of both form and function. Your need your site to function—drive leads, inquiries, sales—but also be aesthetically pleasing to your audience.
In order to optimize across all devices, our process takes 5 steps:
1. Evaluate 2. Outline 3. Design 4. Develop 5. Optimize
Let us show you how we can make it all work for you.