SEM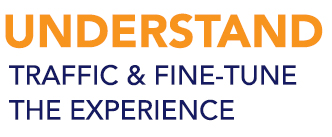 Once the site is built, this is only the beginning. Search Engine Optimization, or SEO, starts with understanding your traffic and fine-tuning the experience. It's an ongoing process to ensure that the traffic coming in is going to convert your users from prospects to clients to subscribers to endorsers.
SEM, or Search Engine Marketing, is the efforts we take outside your site to bring people to your site. Most commonly we use pay per click (PPC) tactics including Google Adwords to target and bid on key words. Then we provide ads that motivate potential consumers to come to your site. We continually test and optimize the ads so we can obtain the best response for the least cost.
It takes a special skill and temperament to manage this process. We have the certified professionals on site to manage your Search Engine Marketing Program and share with you the results in a meaningful and understandable way.