Advertising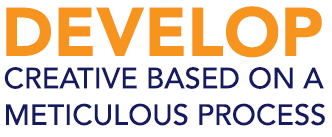 So much of advertising has shifted to the web—banner ads, retargeting, rich media, ad words, PPC, e-blast—which allows us to develop targeted messages by consumer mindset and geography. Even daypart.
Yet, print, radio, TV, outdoor, video can still play a roll in a cost-effective advertising program. Creative is most powerful when the campaign message is based on a solid strategy and consistent throughout the program.
That's where the "big idea" comes in. We develop engaging creative based on a meticulous process with a bit of pixey dust. And it works.