Brochures—Printed and Interactive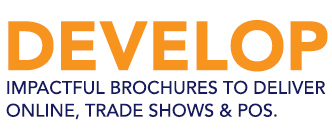 Before websites there were brochures. And while today most of the focus is on building websites that represent the brand, provide a brand story and stimulate sales, the printed brochure is not lost for those times when only a printed piece or touchscreen will do.
IMW has been producing powerful, creative and informative brochures for over 20 years. We know not only how to represent your brand but also take information and data and present it in a way that flows, tells the story and either persuades or sells.
Using today's touchscreen and interactive technology, we now develop impactful brochures that are delivered online, kiosks at trade shows and at POS with just the touch on the screen.