June 19, 2019
According to a recent Pew Research Study, only 10 percent of Americans don't use the internet and that statistic has continued to decline every year since 2000. Those not using the internet tend to be seniors, have less than a high school education and are from lower income households living in rural areas.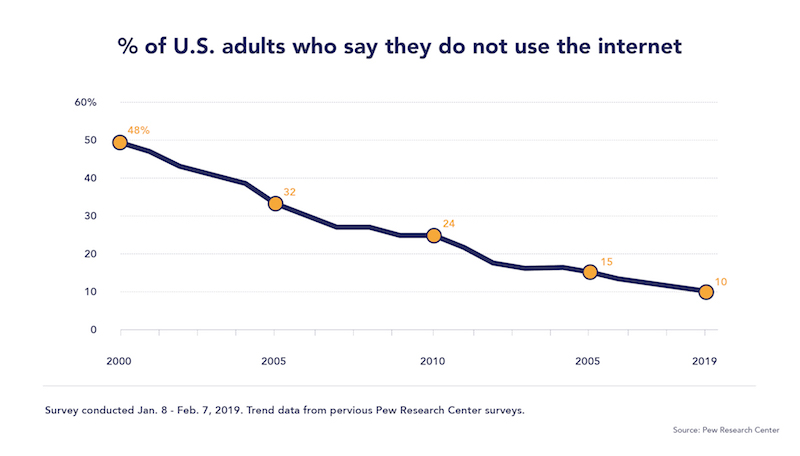 This means that most Americans are online and increasingly accessible in so many ways. The latest report from eMarketer notes that in 2019 more advertising money is expected to be spent online than in traditional media, and that trend is expected to continue. Why? Because digital marketing is a cost effective form of communications that can provide targeted reach, and when analyzed correctly, can be traced to the sale, providing significant ROI.
eMarketer expects that U.S. digital ad spending will reach nearly $130 billion in 2019, increasing 19.1 percent, while traditional advertising will reach nearly $110 billion, decreasing by 19 percent. The top five companies ranked by percentage of the U.S. net digital ad revenue in 2019 are predicted to be Google with 37.2 percent, Facebook with 22.1 percent Amazon at 8.8 percent, Microsoft at 3.8 percent, and Verizon at 2.9 percent.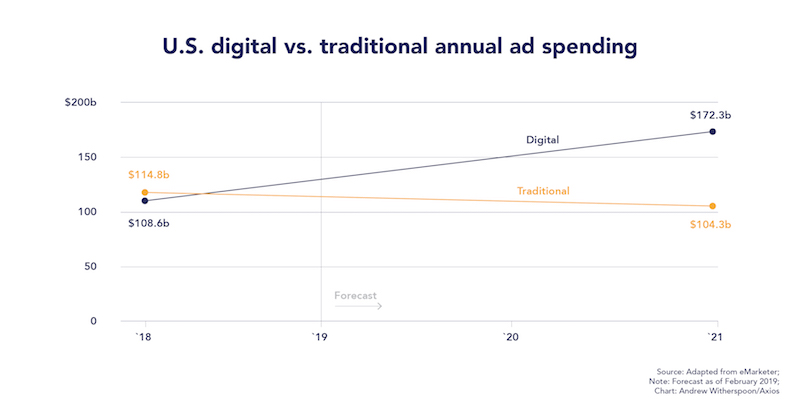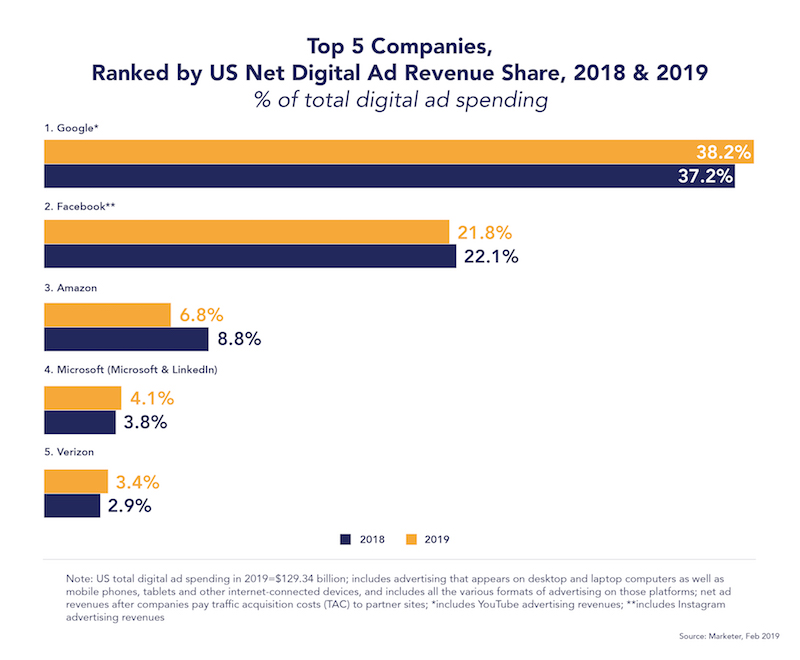 But what's most effective at delivering sales? According to Convince and Convert, it would be the oldest form of communication: word of mouth. Eighty-three percent of Americans say that a word of mouth recommendation from a friend or family member makes them more likely to purchase that product or service. And 50 percent of Americans would choose offline or online word of mouth if they had to pick one source of information.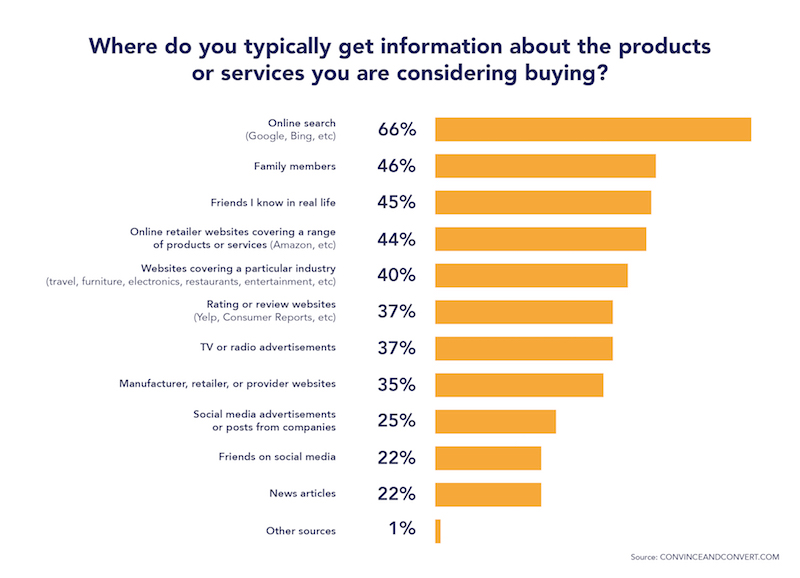 Note these specific highlights from the study:
Americans value word of mouth recommendations from friends and family 41 percent more than social media recommendations
Recommendations from friends are valued 27 percent more than advertising when making a substantial purchase
When choosing a restaurant, 50 percent of Americans rely on recommendations from family
When choosing a restaurant, Gen Z and Millennials are 99 percent more likely to rely upon social media and online reviews than are Gen X and Boomers
If word of mouth is so effective, how do we use the efficiencies of online to increase word of mouth?
Start with a good product and if it's broken, fix it
Sounds simple right? It should be, but often time brands don't invest in the research to make sure they know the usage and attitudes of their customers so they can make sure the brand promise is still relevant.
Build a one-to-one relationship with your customer
Digital is perfect for this. PPC, Facebook, E-blasts all play a role. Target ads correctly to the best prospect. The key is to make sure that the content is relevant, so they want to align with your brand. Then attract them to your social media page where you can get them engaged and sharing content with their friends. Ultimately, you can encourage your friends to sign up for your e-newsletter and now you have your own two-way media channel directly with them.
Incorporate experiential marketing
Getting face to face with potential customers can increase word of mouth. Once you are introduced to a potential customer, you can build the relationship with your brand by making it relevant. At your booth or event, set up shareable moments so their endorsement goes beyond the event.
Reach out to third-party endorsers
Digital word of mouth is valuable input to those looking to buy goods and services. Align your brand with credible third-party endorsers that have a strong following of customers you want to reach.
Manage the reviews
And don't forget to manage your reputation on sites like Yelp. Negative word of mouth can undo a lot of positive chatter.
In the end, the strongest way to influence sales is by using online communications to develop a broader base of positive messages distributed via word of mouth to impact sales.