Innovative booth design and outreach campaign generates 40% increase in traffic.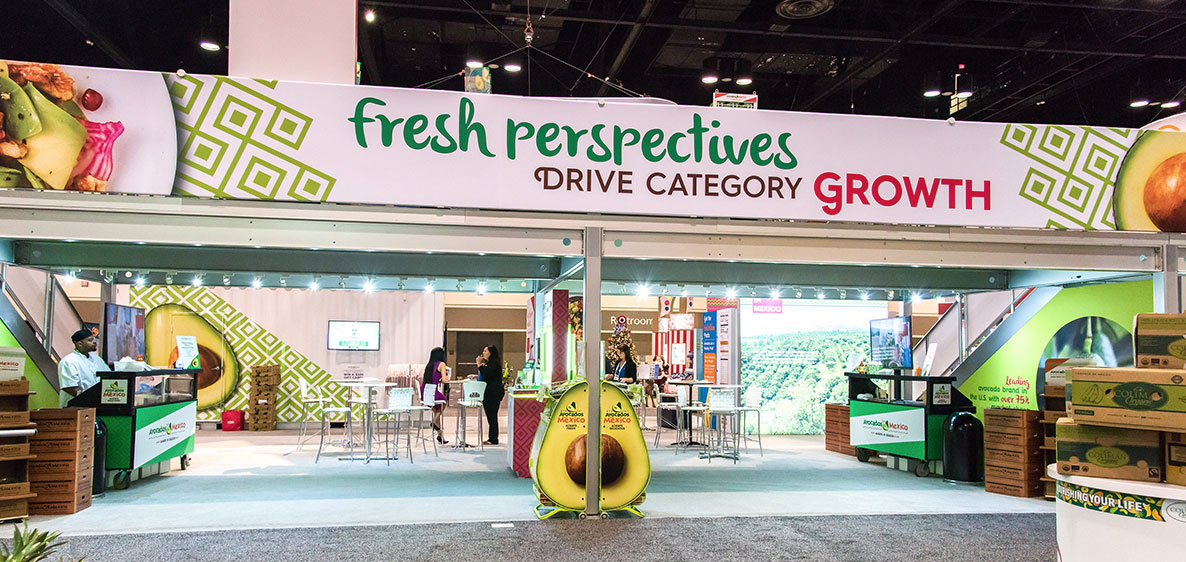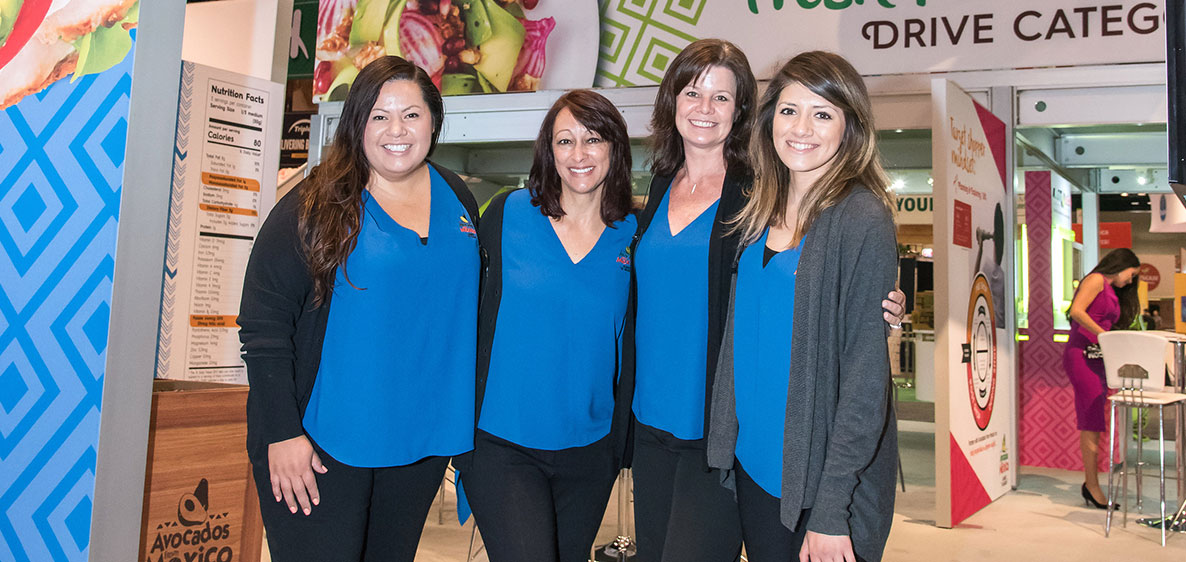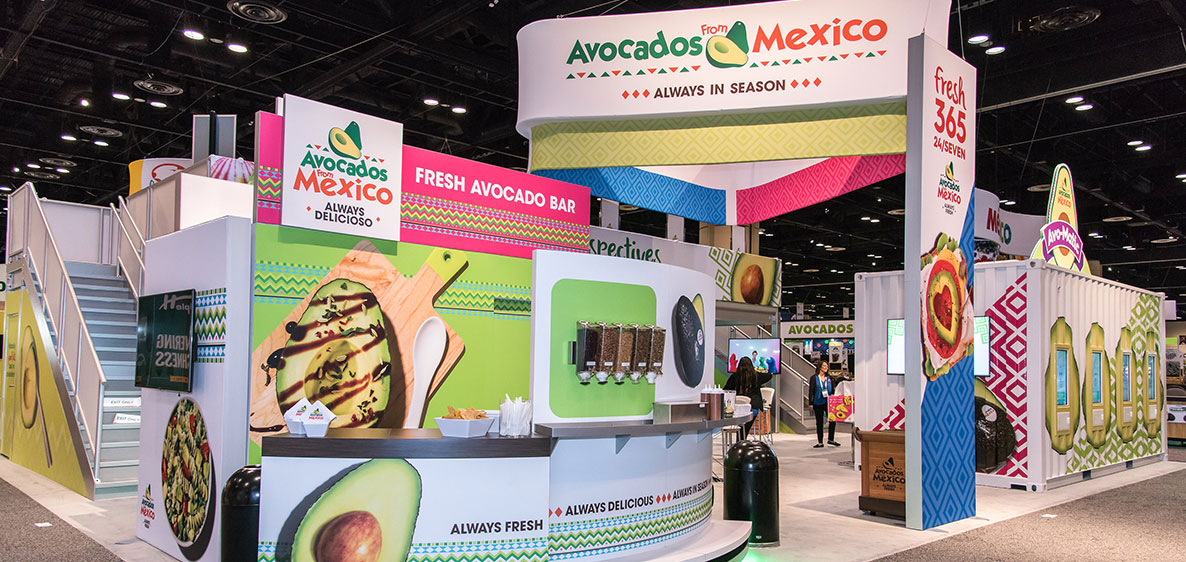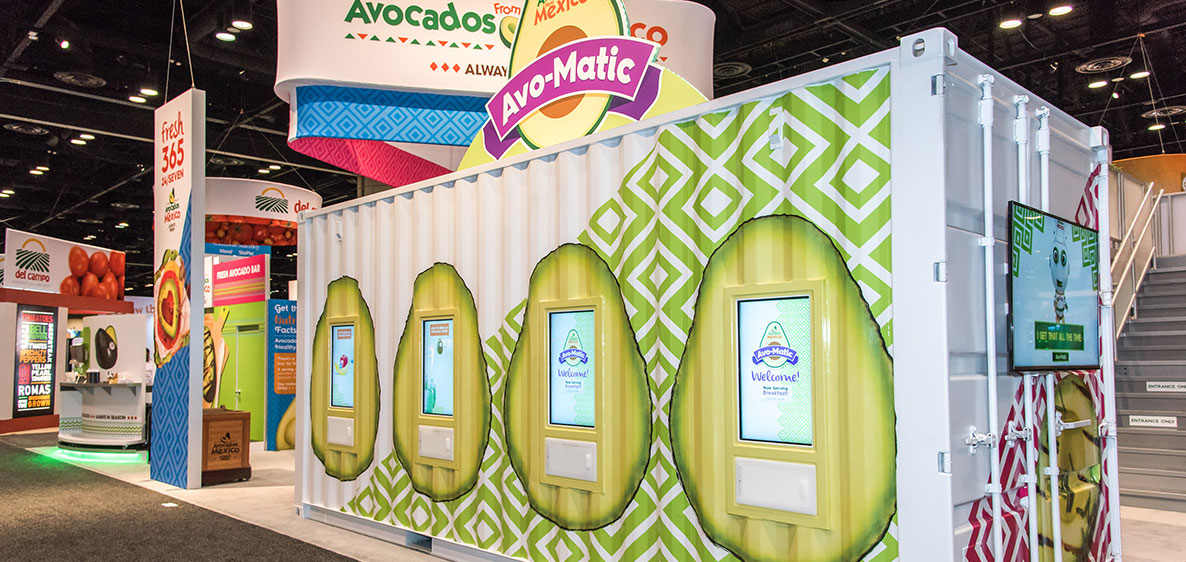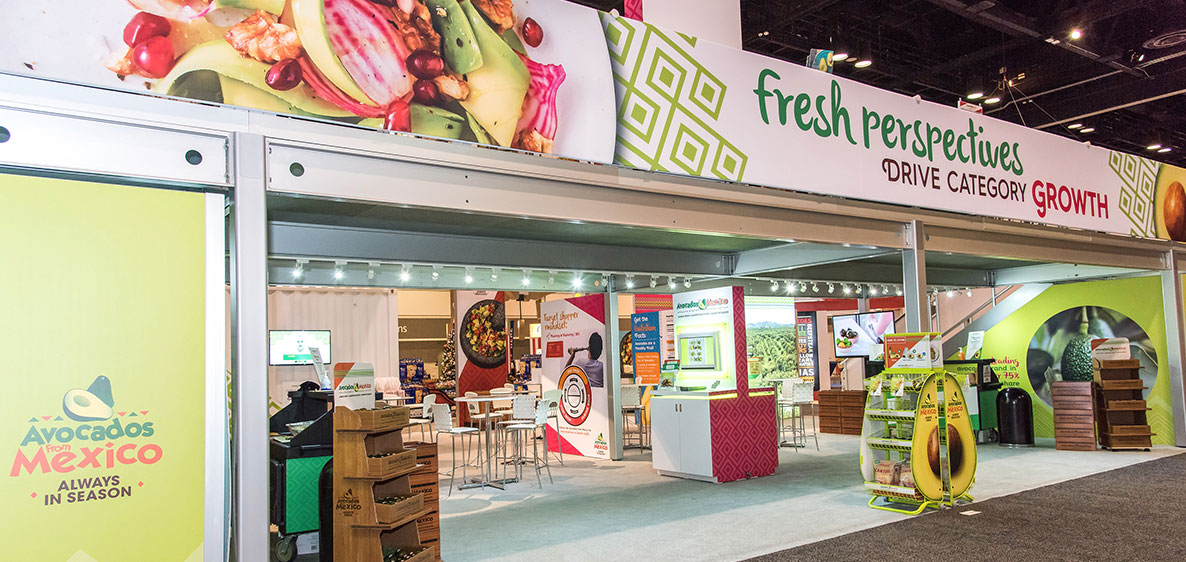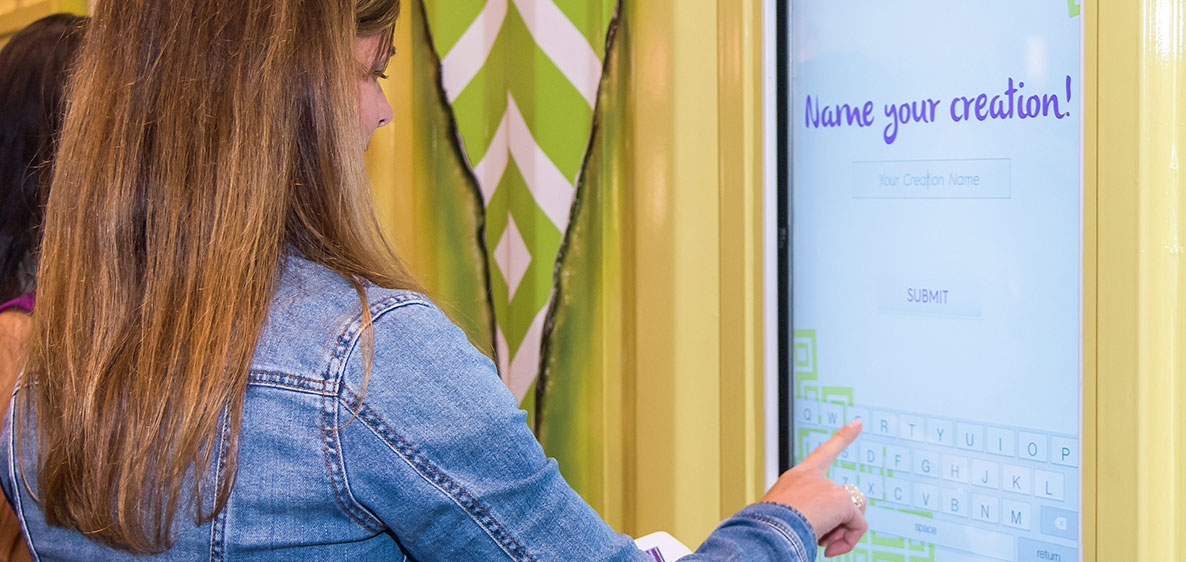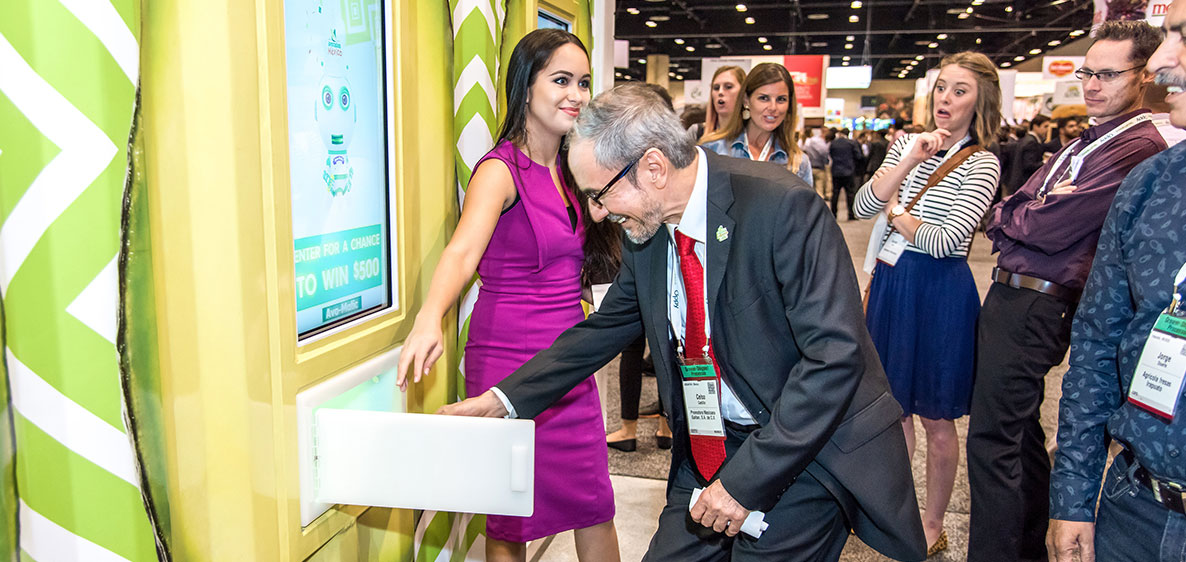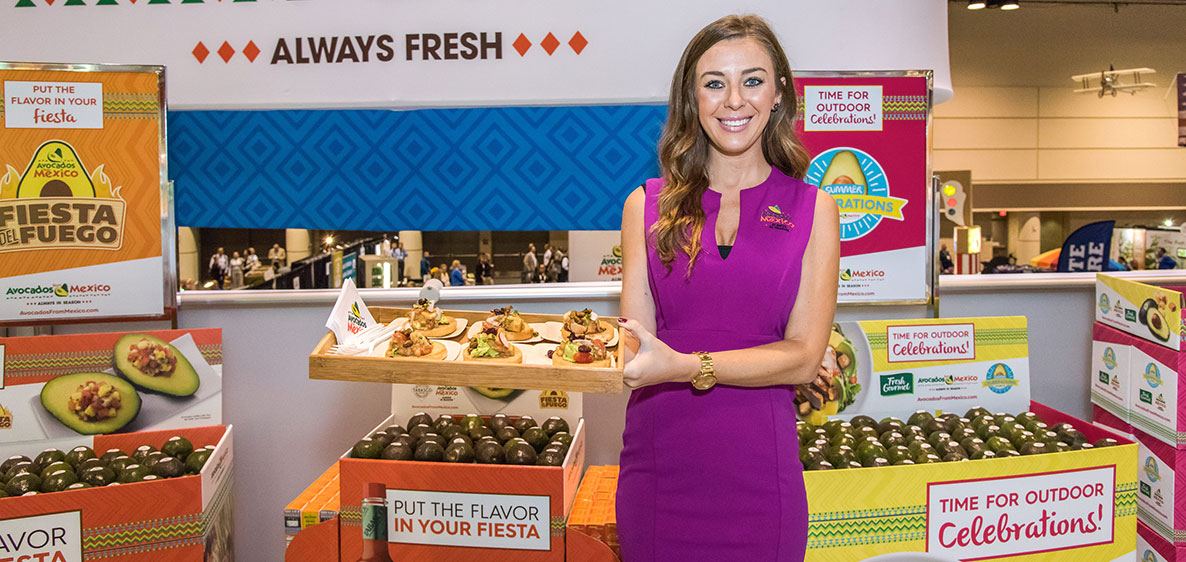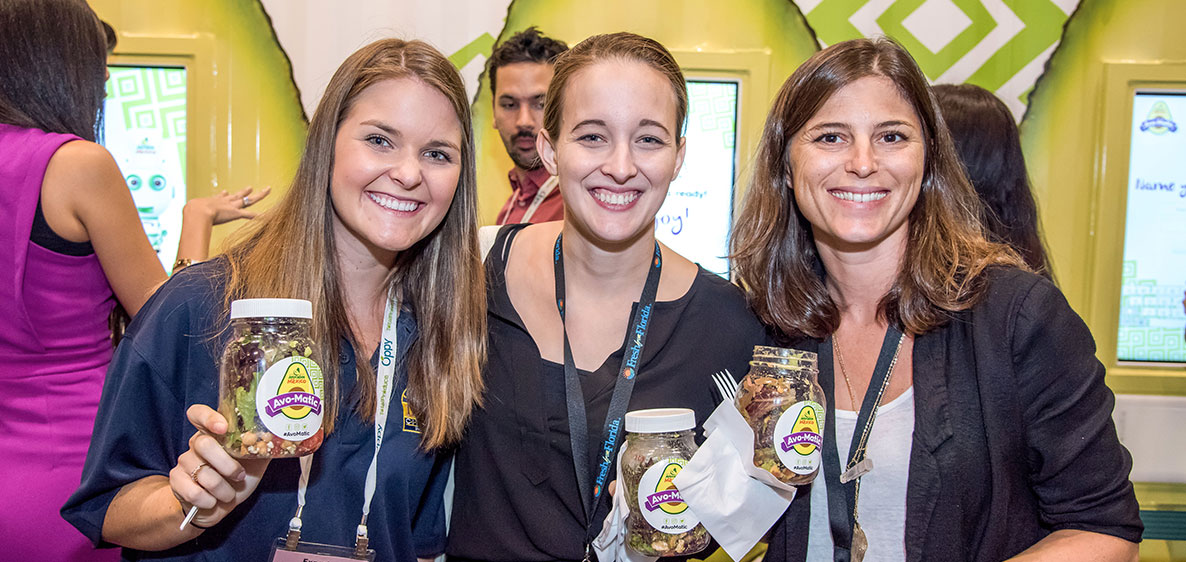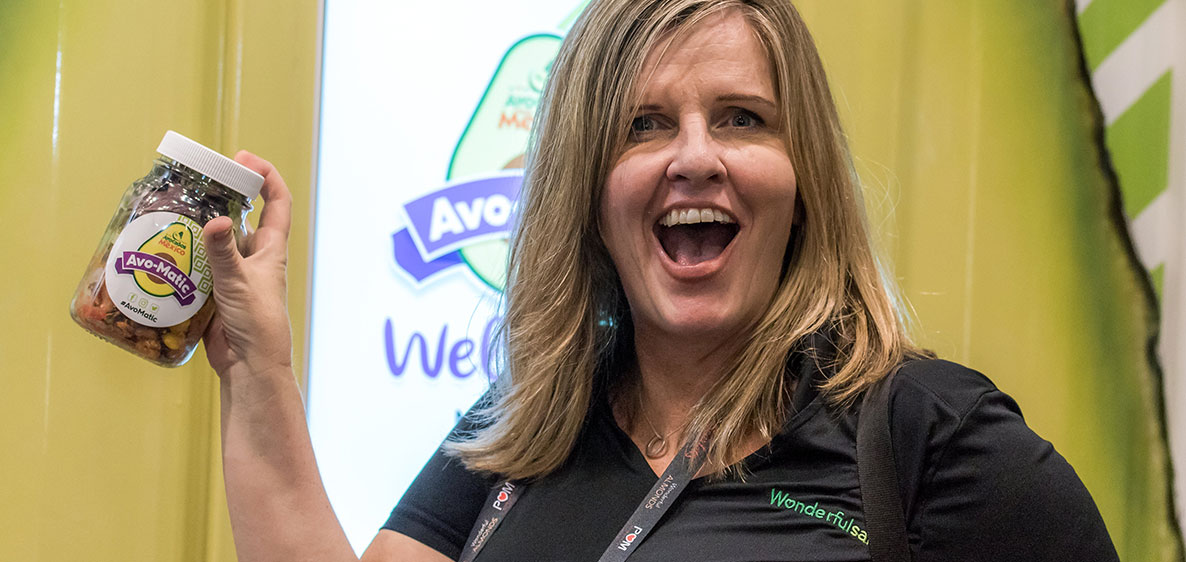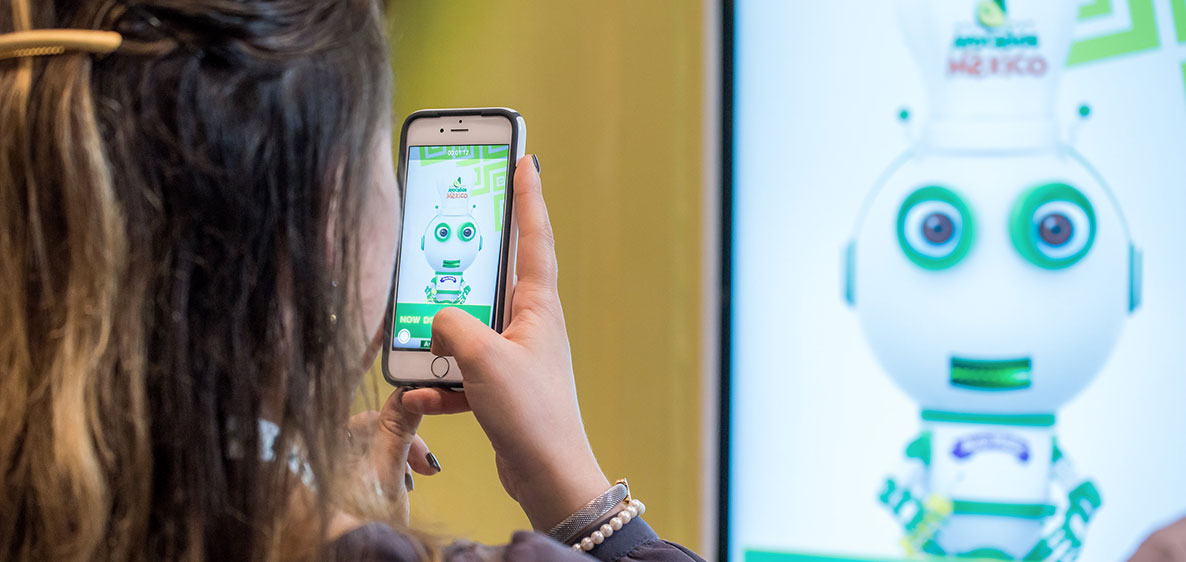 Challenge
Avocados From Mexico wanted to communicate its new brand direction to influential retail produce buyers at the Produce Marketing Association Fresh Summit Convention and Expo in Orlando, FL. There were several time and budget constraints to consider in developing a full 360-degree trade show program.
Insight
Trade show outreach must be able to break through expo show clutter while providing a memorable live brand event. PMA attendee's time is scarce with over 1,000 booths to explore, it was important to be able to increase in booth meeting space and create buzz-generating experiences to peek their interest. As the category leader, Avocados From Mexico's goal is to lead trade excellence by providing best-in-class tools for the shopper experience to help drive consideration throughout the entire path to purchase cycle. PMA is the show where this new programming is introduced to key audiences.
Results
Avocados From Mexico 50'x40' booth and preshow approach delivered in reinforcing them as the category leader. Booth activities were buzzing, with show attendees visiting several times through the show. A Brand and Innovation Showcase within the booth facilitated customer meetings, with a larger 800 sq. foot dedicated second story structure. A shipping container was converted into an automated vending machine to promote recipe innovation, new dayparts and core usage messages. Both clients and booth visitors praised the innovative booth experience and spacious layout. Booth traffic increased by 40% to over 15,000 visitors and over 5,484 Avocados were consumed. Pre-show publicity generated over 200k+ media impressions.