Search Strategy for Retail Client Delivers 15X ROI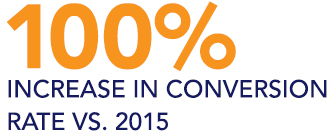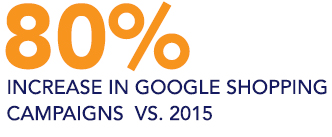 Challenge
Drybar looked to IMW to help promote their online Product support to capture potential customers who were looking to bring the Drybar quality product home. In order to accomplish this goal, we geared our strategy toward targeting and keyword optimizations that would yield impressive eCommerce conversion rates and ROIs.
Insight
Our goal with the Drybar account was to ensure that anyone who lives within a reasonable driving distance (20-mile radius) of a Drybar location is captured within the Brand or Local campaigns for service bookings; and broaden the efforts to those who live outside of that 20-mile radius to drive Product conversions and push online product purchases. IMW accomplished these goals by setting highly targeting inclusions and exclusions, and by optimizing our Product campaigns to keywords that performed better in product transactions.
Results
In 2016, the Drybar Product campaigns saw some incredible successes:
Product campaigns yielded a 6x ROI.
Product campaigns saw a 100% increase in conversion rate vs. 2015.
Google Shopping Campaigns contributed an 80% increase from 2015.