New branding and ad campaign developed in 90 days.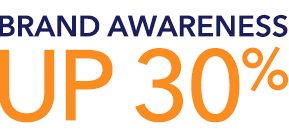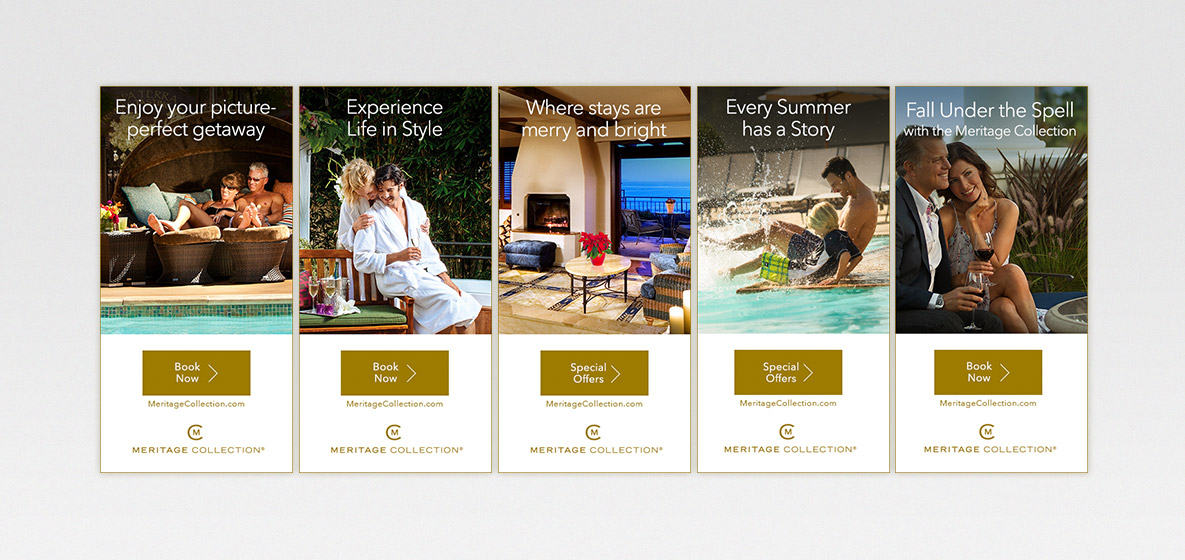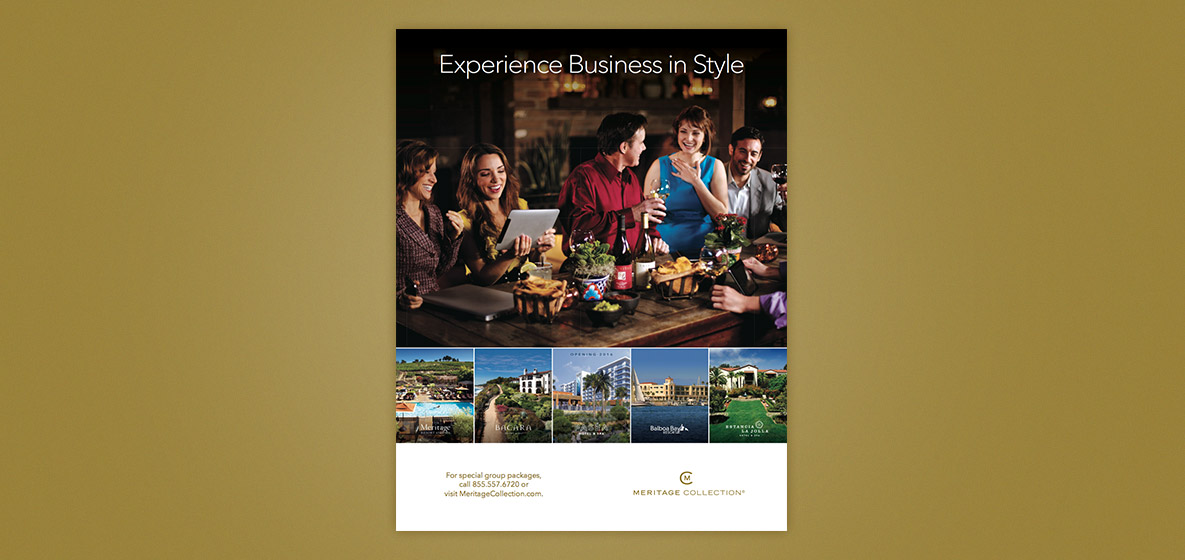 Challenge
From the old-world charm of Napa Valley to the breathtaking coastline of Santa Barbara, Pacific Hospitality Group acquired four distinctly different and independently branded hotel properties and wanted to bring them together under one collection with a unified position and message.
Insight
While all four properties are uniquely different, our efforts focused on the consumer experience. No matter which destination consumers visit within the collection, they'll enjoy the beauty and serenity of a distinguished California locale and an inspiring balance of life and style that transforms the typical meeting, event or getaway.
Results
In less than 90 days, IMW used brand design skills to develop a new brand identity, unified advertising campaign, video and collateral materials for the launch of the new Meritage Collection. Shortly after launch, awareness for the Meritage Collection was up 30% within the travel industry and gross revenues increased over 15% per property.