Website with interactive experience brings a planned development to life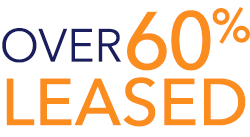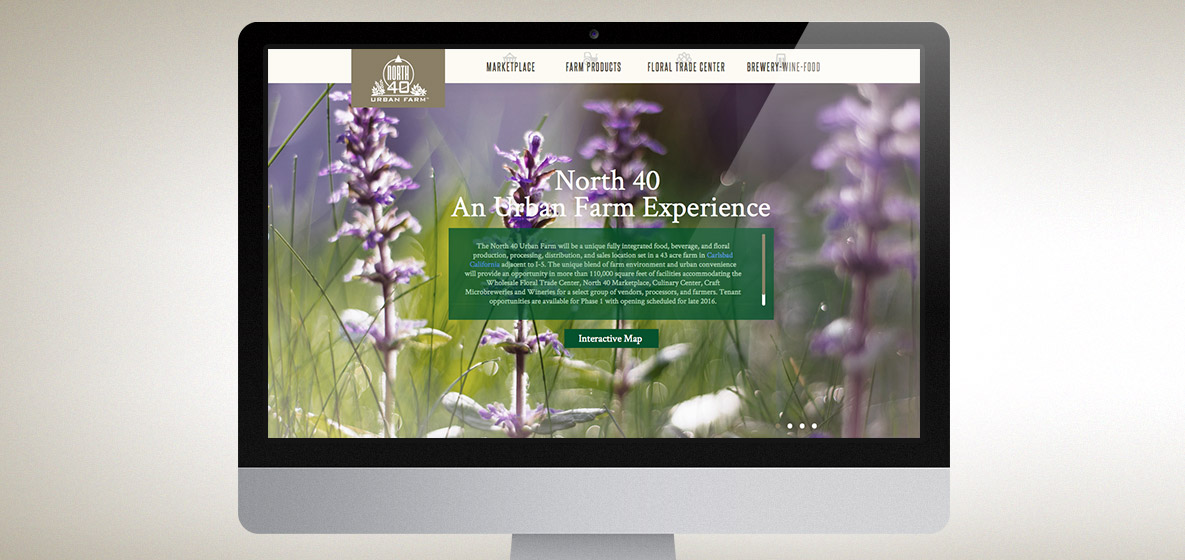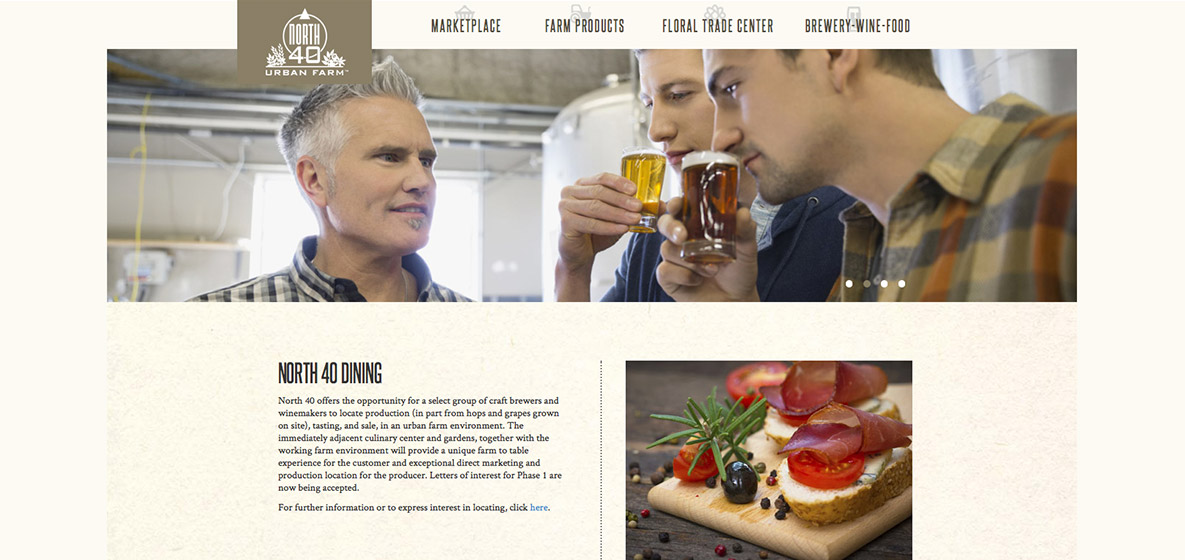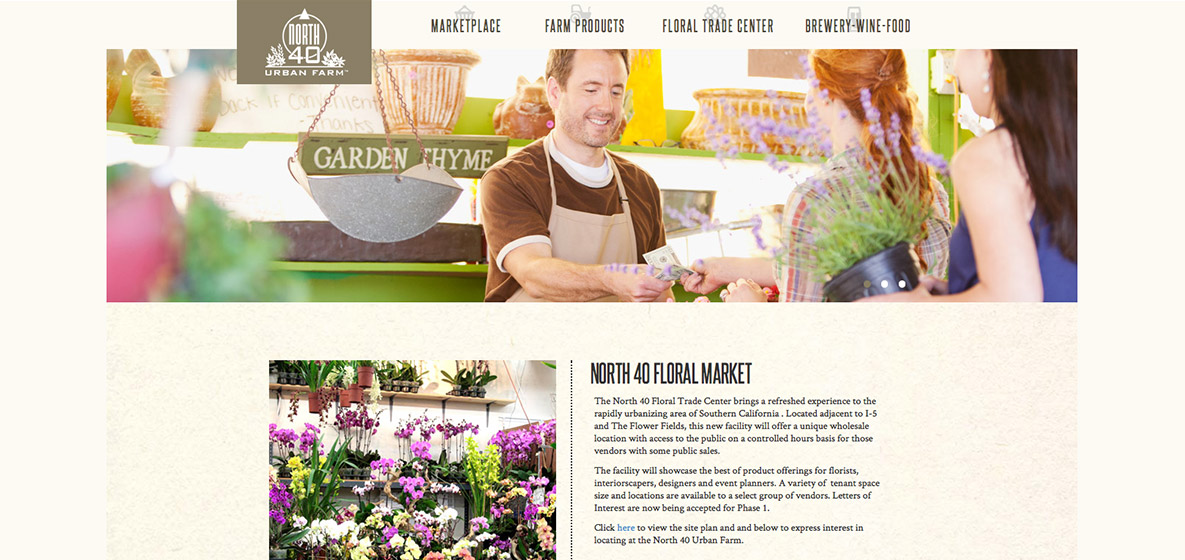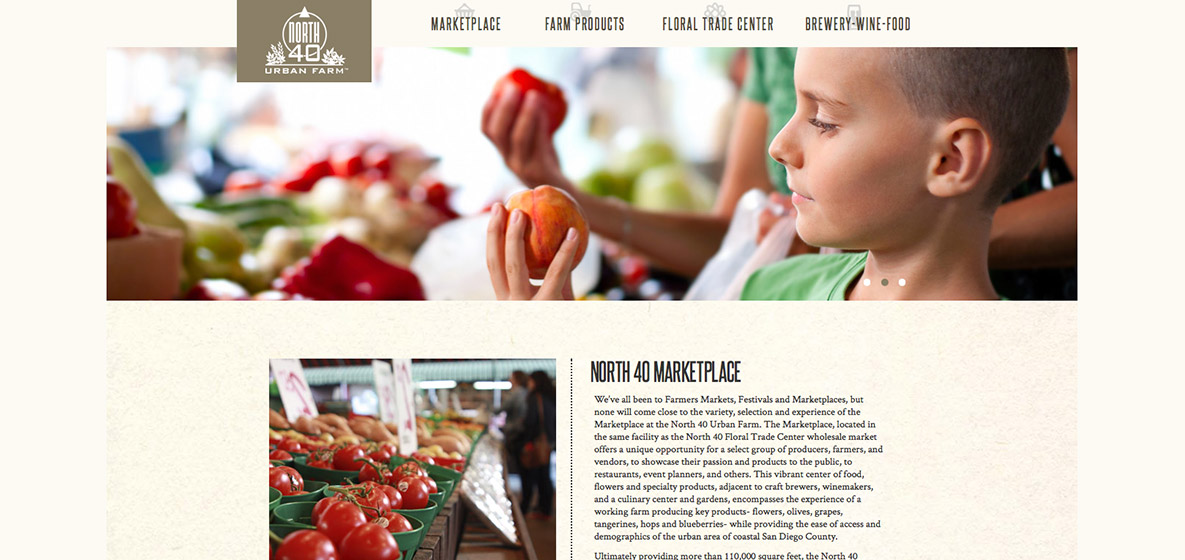 Challenge
The North 40 Urban Farm is a planned development in Carlsbad, CA integrating food, beverage and floral production, processing, and distrubtion on a 43-acre farm. To complete the vision of the Carltas Company, IMW needed to bring the experience to life in order to get the word out to the community, the press and potential tenants.
Insight
through architectural drawings, lifestyle photography, and an interactive experience to explain the concept of the new North 40 Urban Farm.
Results
In less than 2 months, IMW's web development team provided an interactive experience for the North 40 Urban Farm detailing the innovative concept, crops to be grown on site, and driving potential tenants to contact the Carltas Company. To date, the project is over 60% leased and the site continues to capture organic traffic and promote public interest.