A strong OC connection turning "eco-friendly" into "ego-friendly"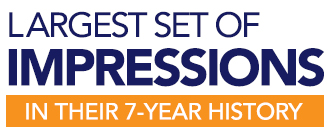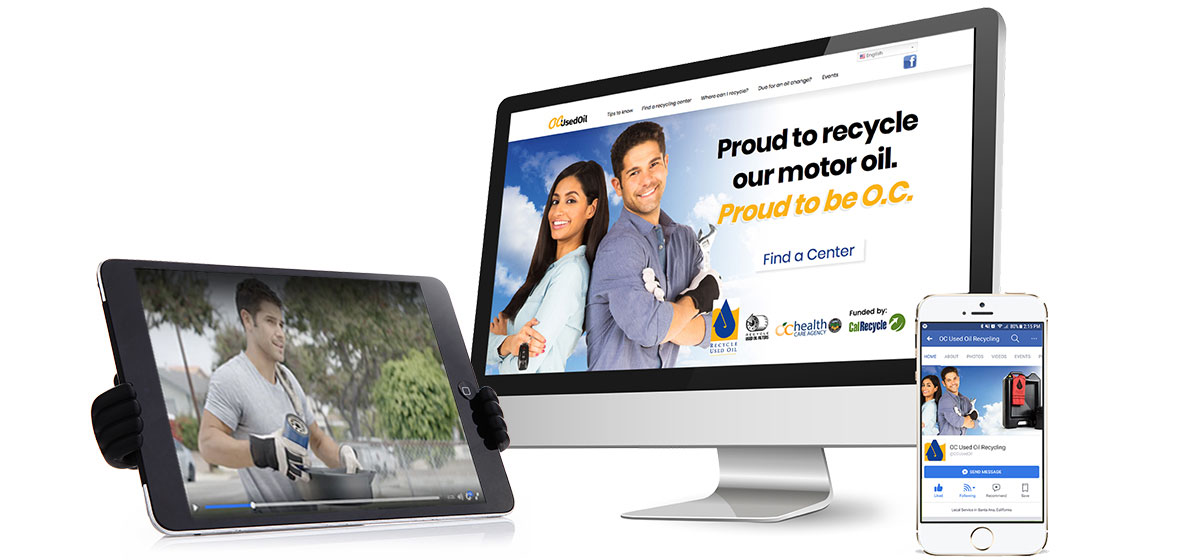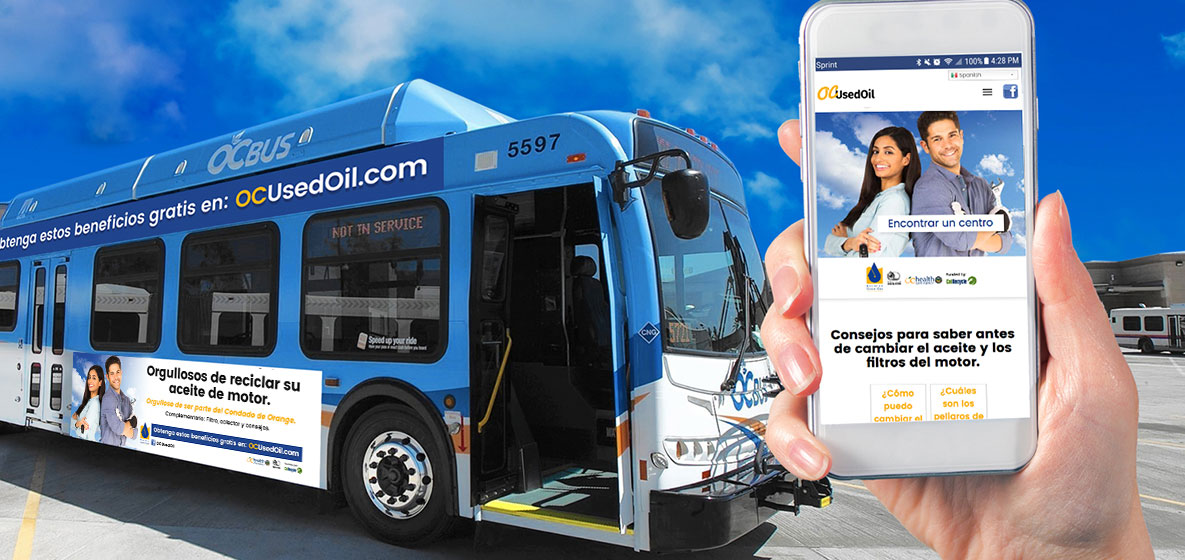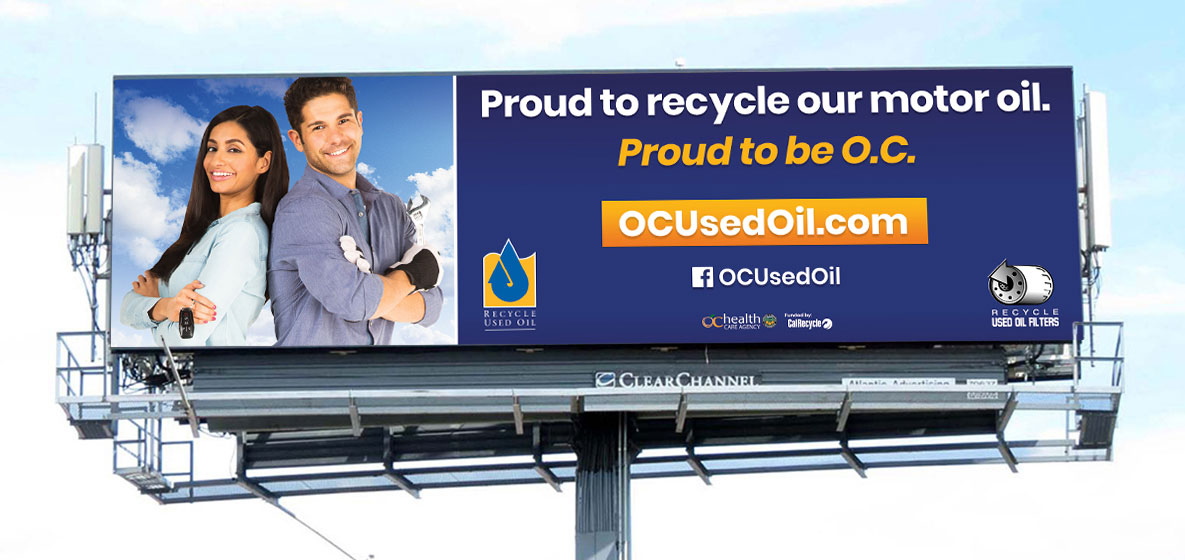 Challenge
The OC Used Oil initiative is a campaign from the OC Health agency's department of Resources Recycling and Recovery (CalRecycle).  The purpose of the program is to prevent illegal dumping of used motor oil and other petroleum products by providing residents with the tools and information they need to properly dispose of their used oil and filters for free.  The initiative needed a refreshed creative approach to build awareness among Orange County DIY'ers. IMW was brought on to better define the brand and build momentum as they began another year of the campaign.
Insight
The goal of the OC Used Oil Campaign was to refresh the movement in Orange County for recycling motor oil and filters. After strategic messaging exploration, IMW developed a brand platform that educated DIY'ers and environmentally conscious Orange County consumers about recycling used motor oil and filters.  A young millennial couple was featured as the ultimate DIY-ers of Orange County. Along with their resourcefulness, the couple was positioned as environmentally conscious and "Proud to be OC".   The messaging made it "normal" to recycle oil, kept it personal with a strong OC connection, and turned "eco-friendly" into "ego-friendly". The campaign was bilingual, straightforward, easy to navigate, actionable and, foremost, made recycling a positive and fun experience.
IMW created a fully integrated marketing campaign featuring creative that resonated with the OC community.  To best reach DIY'ers when they were in the mind-set of vehicle maintenance, Fall timing was selected – post summer road trips and before the Winter season began.
Results
An integrated campaign was created and included outdoor bus and billboard advertising, Cable TV, Social Media engagement, microsite development and PPC.
Campaign garnered over 1 million impressions during the 3-month flight, resulting in the largest set of impressions in the 7-year marketing history of the brand
203,335 Social Media impressions, engaging the community through innovative content and promoted/sponsored posts
600,000 impression cable buy via key networks: ESPN, COMEDY, History, CNN, TBS, AMC, A&E, Galavision, ESPN Deportes
185,414 impressions via Outdoor/transit billboards
81,982 impressions garnered through targeted PPC
Digital video content outperformed social media photo postings
Improved attendance at recycling events
New microsite tracked campaign effectiveness with unique URL, doubling the online path to information
New creative assets communicated a cohesive brand message
Significant photo inventory developed for future social media and campaign efforts
Established best practices in Social Media for the brand to engage the community year-round