New branding and ad campaign set's OneOC's Center for Business and Community Partnerships up for Long-term Growth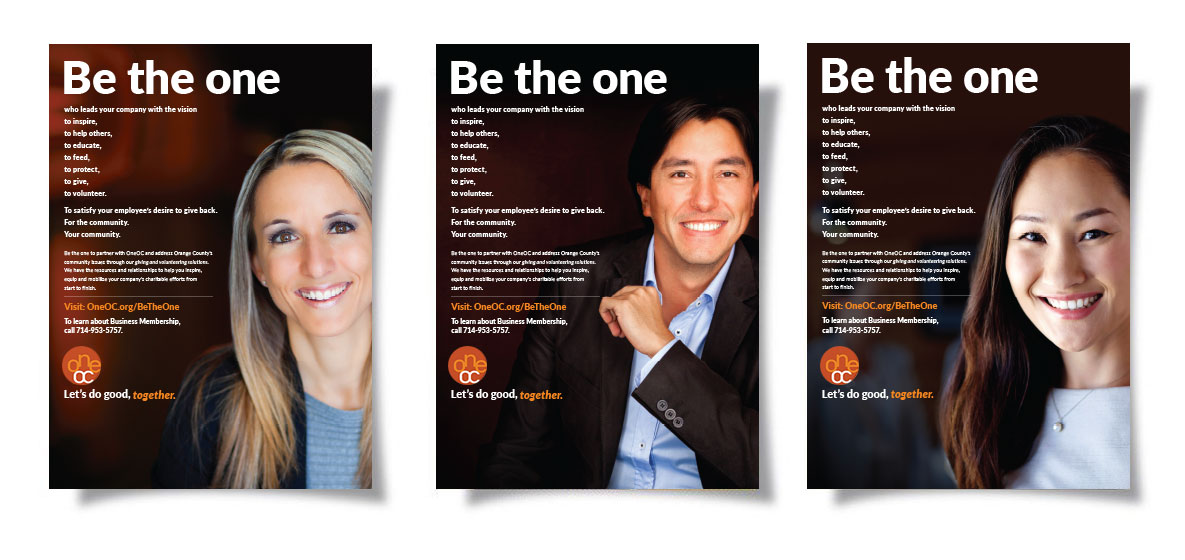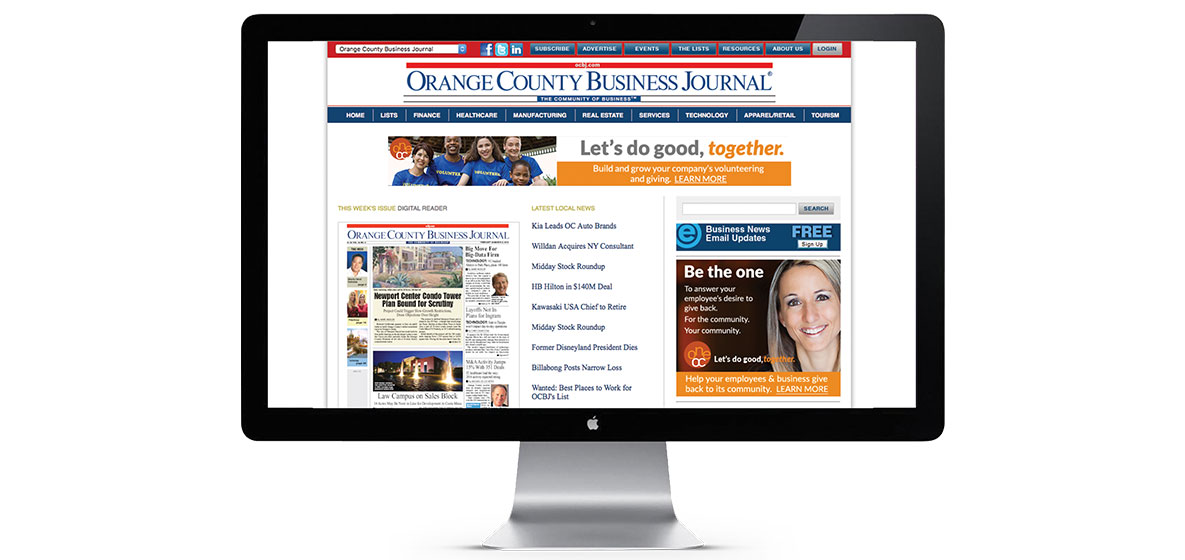 Challenge
Known as the "go to" spot for OC non-profits to receive support from set-up to training, OneOC launched the Center for Business and Community Partnerships to help mid-sized businesses establish Corporate Responsibility programs. IMW was brought on to better define their brand and build momentum as they began year two of the campaign.
Insight
IMW lead the client through a series of Discovery meetings that resulted in streamlining their product line and developing Center Membership as a focal point of their selling activities. To support that effort, IMW developed a new campaign that tapped into the target audience's desire to "Be the One" who can make change and join OneOC to do good together.
Results
The integrated campaign included a series of full page ads in the OCBJ, direct mail outreach as well as e-blast newsletters, PPC, banner ads and a retargeting campaign. All programs were executed as planned. Sales and leadership feedback was that the campaign achieved the momentum they were looking for and set the stage for the program to meet its long term goals.