Starting a Fish Revolution with a new brand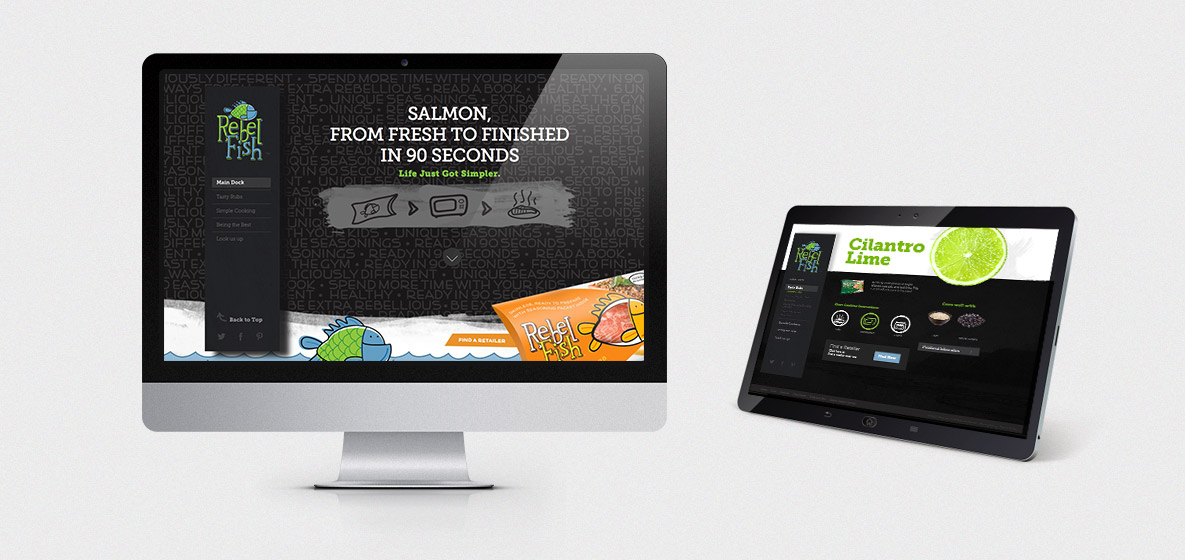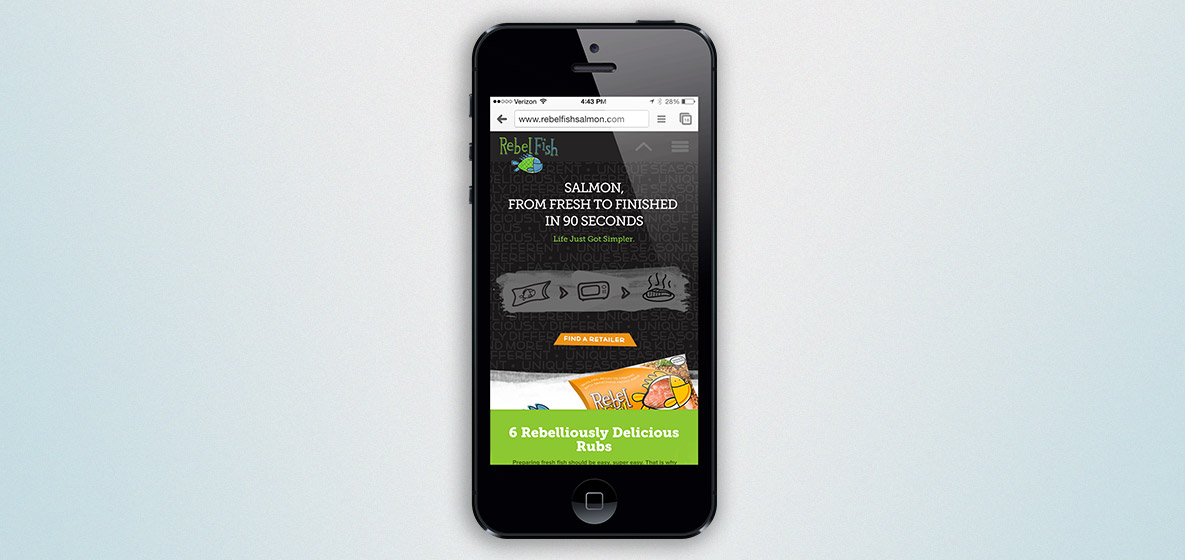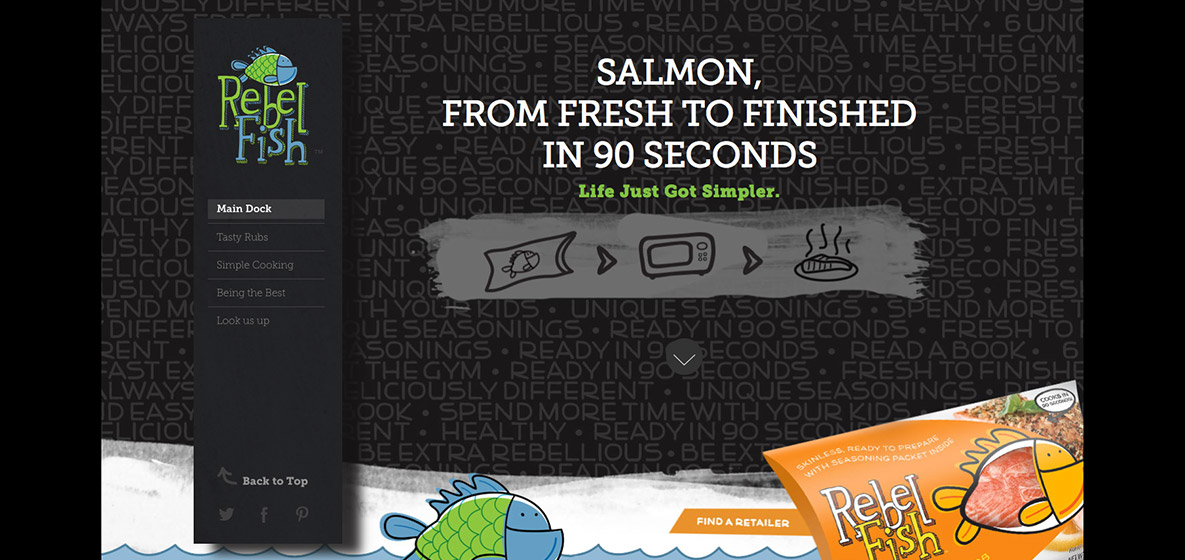 Challenge
Establish a brand identity for a new, fresh seafood product in a category of its own.
Insight
While many consumers enjoy fish, researched revealed that many are intimidated to cook it at home. Marine Harvest, the world's leading seafood company and largest producer of farmed salmon, wanted to change that by offering fresh, healthy fish entrees that are not only delicious but extremely easy to prepare – only 90 seconds in the microwave. After extensive consumer research on everything from flavor profiles to cooking methods to packaging, the "Rebel Fish" brand was born. The brand identity needed to be rebellious yet approachable, believable and likable, as well.
Results
Online advertising agency IMW helped Marine Harvest launch "the beginning of a fish revolution." From the development of a fun, modern website that encourages consumers to "rebel against the ordinary" to the introduction of the product to retailers at the International Seafood Expo, we helped tell the Rebel Fish brand story to trade and consumer audiences. The website ties in with side dish recipes on Pinterest and directs consumers to retail to find stores, demos and promos in their area.