The Salmon Kitchen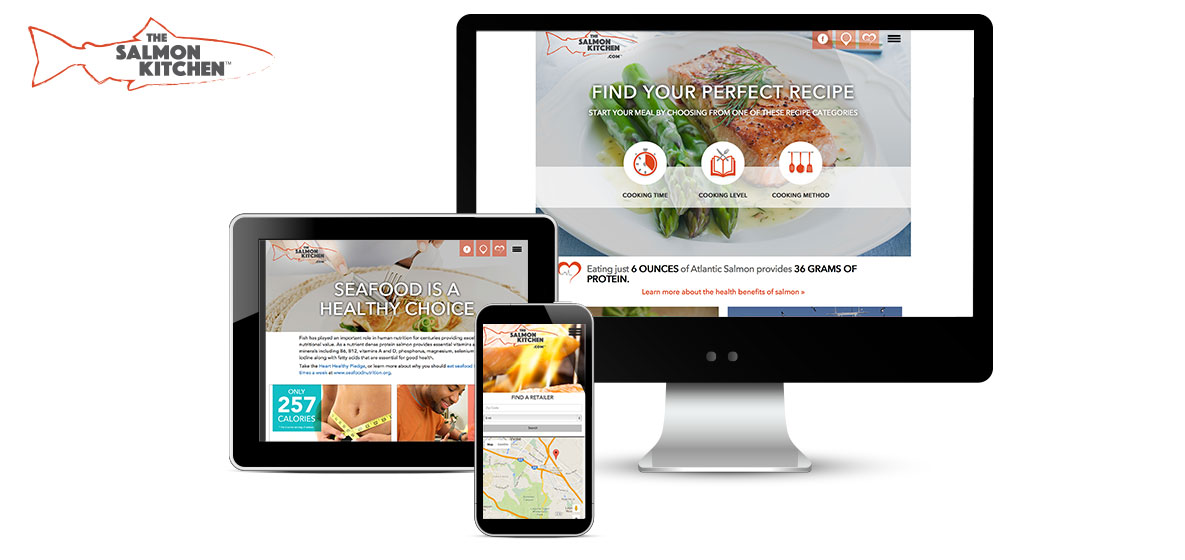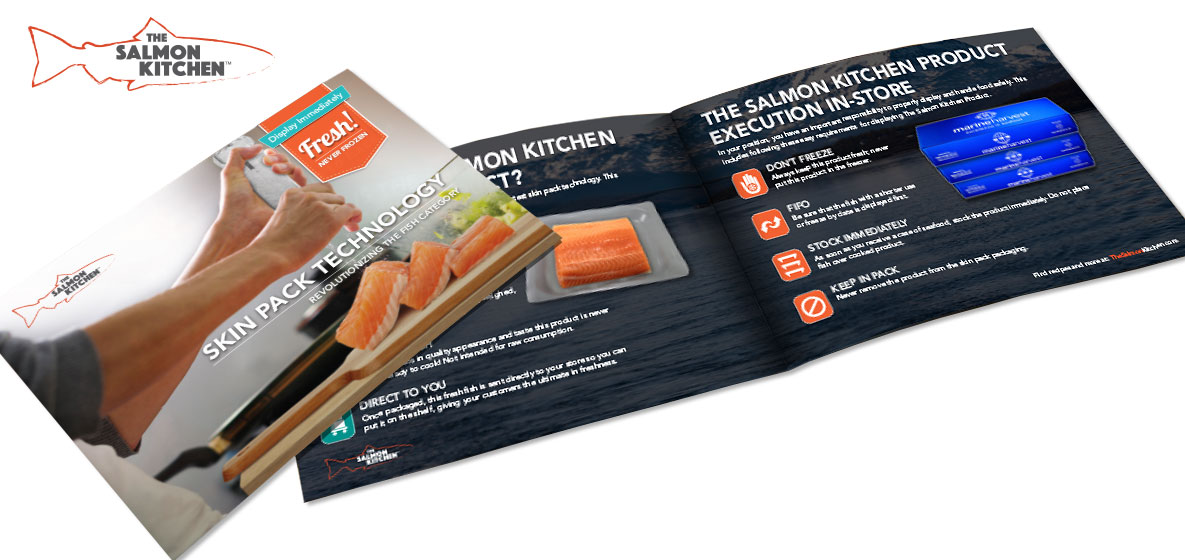 Creative Brief
For most of the country cooking salmon, or fish in general can be a daunting task. Found in stores across the country, Marine Harvest's Skin Pack technology is revolutionizing the way that big box retailers are treating their seafood, and we're helping them get more comfortable in the kitchen.
IMW teamed up with Marine Harvest – the world's largest purveyor of fresh salmon to help educate those first time buyers with a website that provides recipes, a store locator, health benefits of salmon, a FAQ section, and tips for handling fish safely.
Theme/Voice
From "Purchase to Plate", create friendly and helpful information for consumers to prepare a meal.
Audience
Customers who are looking for an easy to follow online recipe solution with a skill level from first-time cook to seasoned chef.
Solution
Develop a website using the Salmon Kitchen's 3 level recipe system: Cooking Time, Cooking Level and Cooking Method.
Call to Action
Customers to be educated, comfortable, satisfied, and more invested in a healthier diet with salmon as a new staple of nutrition creating a repeat customer.